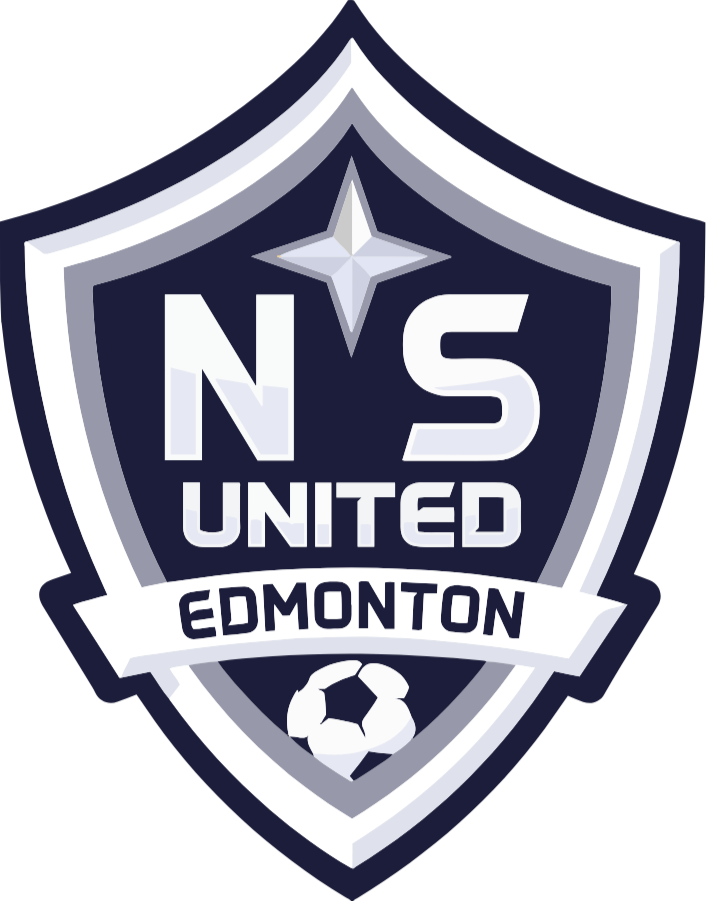 Northside United FC is the Edmonton North Zone's Club Soccer Program. The program is geared toward those players who are seeking a greater degree of challenge with opportunities to take their skills to the "club level".
---
---
Latest News
---
---
Subscribe To NSU News
Receive updates about Northside United delivered to your inbox.
Tryouts
---
Assessments / Tryouts Information & Location

Northside United is the Edmonton North Zone's Premier Soccer program. This program is geared toward those players who are seeking a greater degree of challenge. This program involves a greater degree of commitment from both the players and parents.

In an effort to provide an even higher level of competition the Edmonton, Northside United will be joining with the Millwoods Selects club to form a high level Tier 1 U15 & U17 teams. These teams will play in a combined EMSA/EIYSA league to provide an even broader level of competition to those players who qualify.

Assessments / Tryouts will be held at the East Soccer Center located at 12720 Victoria Trail from August 26-29th.

**Pre-register for Tryouts - All players should register for tryouts by registering on the Portal HERE: https://emsasoccerportal.com/ui/

If you are NEW to EMSA North or registering for the first time please follow these steps.

Those that played for Xtreme in the past should have a portal log in and password. They must register and ensure that they put down that they want to play Premier/Club.

Tryouts are August 26-29 at the east indoor soccer center located at 12720 Victoria Trail NW.

If you are out of the city of Edmonton you can use this as your community membership number 19-11111 and please click on I want to play for Premier/Club team.

When you get to the following step please put down one of these two options only:

1. Wants to play premier-commitment selected after tryouts or

2. Decline to volunteer- must payout volunteers fees.


Assessments / Tryouts Requirements & Fees

THE FOLLOWING IS REQUIRED TO ATTEND TRYOUTS:

Tryout online pre-registration already completed CLICK HERE to Pre-register. The tryout fee – 1 time cash only amount of $20.00. Indoor shoes, shin pads, socks, shorts, water bottle. Parent/guardian MUST be in attendance.


Indoor 2019 REGISTRATION FEES:

U9-U11: $550U13-U19: $650.00Volunteer Deposit – all ages: $200.00 (undated cheque made out to Northside United)
PLEASE COME TO THE FINAL TRYOUT PREPARED TO PAY FOR THE REGISTRATION FEES & DEPOSIT IN THE EVENT YOUR CHILD MAKES THE TEAM.
Player Registration
---
Choose your payment option below to register:
Girls & Boys Program
---
The Northside United Academy focuses on player development in the U9 and U11 age groups. The goal is to increase your child's skill level within a fun and exciting environment.

At the U13, U15 and U19 level, the Academy focuses on tactics to develop a better understanding of the game. Although they continue to develop their skills, they now learn why, when and where to apply these skills at the highest competitive level. This combination challenges them to grow as an all-around quality soccer player.

See What To Expect From NSU
U7 Development Program
---
The Northside United U7 Development program is comprised of a series of 10 indoor training sessions that take place in the winter between October 2018 to February 2019. It is designed for young players at the FUNdamental stage of Long Term Player Development. The program teaches a broad range of soccer techniques, soccer coordination and general movement skills through a variety of fun activities and small-sided games in a safe, stimulating and engaging environment. We recognize that agility, balance and coordination (the ABC's) are essential foundation skills that all good soccer players (and all athletes) have in common.

See What To Expect From NSU

The Developmental Program will run on Friday evenings for 10 sessions.

The cost is $100.00 per player for the season.

Please complete the form below to register.

Sorry, program registration is now closed.
What We Offer
---
Northside United is the Edmonton North Zone's Club Soccer Program. The program is geared toward those players who are seeking a greater degree of challenge with opportunities to take their skills to the "club level".

The commitment expectation of players is greater than in community soccer as the program is more competitive in nature. Regular attendance at practices and games is expected. Player skill development and team work are the main priorities of the Northside United program.

What Does The Northside United Program Offer?
Higher degree of competition with other players of similar caliber at the club soccer level (T1, T2 and T3)Provide most innovative and effective soccer training program.On-going Technical Training by Accredited Trainers.Skilled, well-trained coaches in a positive "Team" environment.
What to expect from Xtreme FC
Senior qualified coaches and trainersCoach educationCompetitive skill developmentAll apparel provided is the players to keep: Shorts, socks, and home and away jerseys50.00 keeper glove reimbursement for 1 keeper per teamTeam equipmentReferee, fields, website, club administration & technical trainer costs paidTeam practices as decided by the coachIn-house Technical SessionIn-house Keeper campsIndoor, outdoor, tryout & post season facilitiesTournament AllowanceProvincial and National allowance provided to participating teams
Expectations of Players/Families

COMMITMENT to attend ALL practices, technical sessions, and games.Each registered player will be expected to have 1 parent/guardian volunteer for a total of 4-8 hours 1 time per season.Abide to the standards set forth by the club and the EMSA parent/player code of conduct
If your child makes an Northside United team he/she will receive a congratulations package AND you are expected register your child immediately that same day to secure a space for a child on the team who has selected him/her.

A Valid and current Community League membership (2018/2019) is required and proof of membership will be requested in order to register for Northside United.
Technical Staff
---
The Northside United Technical Staff is committed to the highest level of development and coaching expertise.
---
---
---
---
---
---
---
Club Achievements
---
Coaches and Managers: How To Post Your Success Stories
To have your player or team success stories appear on this page, share them on your Twitter account and include @YEGNSU in your Tweet to notify us. We'll retweet and share it on this page.
Coach Application
---
We are currently accepting applications for technical trainers. This is a paid position based on history of coaching and playing. Please submit your application through our coach application form below.

Technical Trainer / Coach Application
*All coaches are subject to mandatory police clearance and positions of trust check.
Northside United Creed
---
Whether it is game day or practice day we will work like Champions!

We will never make excuses or cheat our team and teammates.

Who are we?

We are Champions!

We will be strong when we feel week, Brave when we feel scared and Humble when we are victorious!

Defeat will not be in our hearts

When our teammate struggles we will elevate our game and help them succeed

We will always have respect, honor and commitment to our team

Success isn't given it is earned and we will be relentless in our efforts

Who are we?

We are Champions!

We know that our opponents do not expect us to win and will try to beat us into the ground!

But we will never surrender!

Weakness will not be in our hearts!

We will look to those who have trained us and we will draw strength from them

We will tackle, pass, shoot, and do everything that we can do to ensure the success of our team

Who are we?

We are champions!

We will gladly go out into the field of battle with our teammates for we have been together through sacrifice, through blood, through sweat, through tears…

Never will we let them fall

Never will we let them down

For this is our soccer Family!

Who are we?

We are Champions!

No one will deny us

No one will stop us

Belief and Passion will change our world and it will carry us through this battle.

Who are we?

We are Champions!

Weakness and retreat… those are not our words, we do not understand those definitions

We will never let a win go to our heads or a loss go to our hearts.

Who are we?

We are Champions!

Hard work and determination are what we bring to the field of success

Today will be that day, not tomorrow, not next week, but right now, right here on this field

The enemy will not intimidate us

We will not be pushed around

We will play with passion and nothing will stop us

Who are we?

We are Champions

The score at the end does not matter

Even though we may be down at times we will never be out of the game and we will never confuse a single defeat with a final defeat!

We will never go home, NEVER!, not without giving everything we've got!

Who are we?

Champions!

Who are we?

Champions!

Who are we?

Champions!

Adapted from Coach Flowers Football Speech…. I Am a Champion!